Car & Auto Insurance in Austin, TX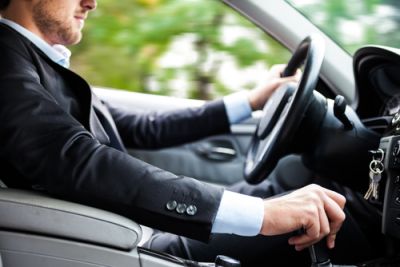 Did you recently purchase a new or used vehicle and are in need of car insurance in the Austin, TX area? Let the experts at Heaton Bennett Insurance find the ideal carrier & plan for your needs! At Heaton Bennett Insurance, we work with a variety of auto insurance companies in order to provide you with a comprehensive collection of auto insurance options at a competitive price.
Why Do I Need Car Insurance?
Car insurance is designed to protect you as a driver and your passengers from the financial repercussions of being involved in an accident & other vehicle-related incidents. Insurance for your vehicle, or other proof of financial responsibility, is mandatory in every state.
We understand that the car insurance world can be daunting with so many companies to choose from, so we're here to do the hard work for you! Our team will take the time to explain all your car insurance options and define any confusing verbiage so you feel more confident in deciding what you really need. If you're not sure where to start, we will also help you decide whether you need collision and/or comprehensive coverage, how high you want your deductible to be, what liability limits you want, and whether you want any types of optional coverage.
Auto Insurance Coverage Options in Austin, TX
Collision and comprehensive (other than collision) coverages
Collision and Comprehensive (other than collision) coverages pay for damage to your automobile. You can purchase either or both of these coverages for each vehicle you own. If you have an auto loan you may be required to purchase both.
Collision coverage insures you against damage to your vehicle caused during an accident.
Comprehensive (other than collision) coverage insures you against all other physical damage to your car caused by such events as fire, theft, flood, and vandalism.
Collision and comprehensive (other than collision) coverage usually includes a deductible, which can range from $100 to $1,000. If your car is damaged, the Insurance company pays only for the damage in excess of the deductible you selected. The higher the deductible, the lower the premium.
Liability coverage
Liability coverage pays for injuries you cause to other people and damage you cause to other people's property when you are at fault in an automobile accident.
Medical Payments coverage
Medical Payments coverage pays medical expenses (up to a specified dollar limit) for you and passengers of your car who are injured in an automobile accident, no matter who is at fault. If you and your passengers have health Insurance, you may not need this coverage.
Personal Injury Protection
Some states require Personal Injury Protection, which is also known as No-Fault coverage. This coverage pays for things like medical and rehabilitative expenses, replacement services, and funeral expenses. It also pays for loss of income if you are injured in an auto accident and are unable to work.
Uninsured/Underinsured Motorist coverage
This coverage pays if you are injured by a person who is completely uninsured or doesn't have enough liability Insurance to cover your injuries. It also covers you if you are in an accident with a hit-and-run driver.
Optional coverage
Optional or special coverage includes extras such as towing, rental reimbursement, and roadside assistance. None of these coverages are required by the state of Texas.
How much do I need?
Choosing the appropriate level of auto insurance coverage depends on a number of factors, including assets you must protect (liability coverage), value of your vehicle (collision and comprehensive), the amount of money you can afford to pay out-of-pocket (deductibles), and your tolerance for risk.
Choosing your deductible can be a stressful process. The more you pay the lower it is but deciding what you need can be tricky if you don't understand how it works. Your deductible is the amount you owe for repairs if your car is damaged in an accident or another covered situation under collision or comprehensive coverage, such as a storm. After you pay your deductible, your auto insurance company will cover the rest. So, if you choose a lower deductible, the insurance will kick in to cover your expenses sooner and that means less out of pocket for you per incident but more per month. The opposite is true for a higher deductible; lower monthly payments, but more out of pocket per incident.
Our professional auto insurance agents in Austin, TX metro happily serve the Cedar Park, Georgetown, Lakeway, Pflugerville, and Round Rock areas. Contact us today to find quality, affordable car insurance!