Austin, Texas Annuities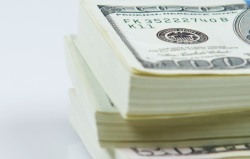 An annuity should be considered when you are mapping out your long-term financial plan. They give you the opportunity to establish lifetime payments and tax-deferred earnings. Our specialists are here to help you develop your retirement strategy and answer any annuity questions you might have.
Individual Annuities Protection in Austin, Texas
Annuities can be classified in different ways and categories such as: the purpose of the annuity, pay-out, tax status, & how the premium is paid.
Immediate Annuities - An immediate annuity is a long-term contract you purchase to receive immediate regular payments in exchange for a lump sum investment. They can be fixed or variable, and income options can last for life or for a specific time frame.
Income Annuities - An annuity that allows you to

setup

guaranteed lifetime income payments using a single lump-sum or through flexible premium payments over time, depending on the type of product selected. Income annuities are usually purchased in a lump sum and are used to provide a stable income for retirement.

Deferred Annuities - This annuity is purchased with payments and allows you to receive a regular income stream at a specified time in the future. The payments are usually made while you're still working so that you can collect income during retirement.
Fixed Annuities - This type of annuity provides long-term investors with a guaranteed rate of return without any risk to the principal. They provide steady, guaranteed growth that is tax-deferred.
Variable Annuities - variable annuities offer you the opportunity to generate higher rates of returns by investing in equity and bond subaccounts. If a variable annuity is annuitized for income, the income payments can vary based on the performance of the subaccounts. This type of annuity is exposed to the market and therefore at risk from fluctuations.
When considering annuities, we'll be happy to talk through the types above in more detail so you feel confident making the right choice. You can contact us about individual annuities today! We are here to serve Austin, TX and the surrounding area residents for your personal insurance needs.