Austin, Texas Business Insurance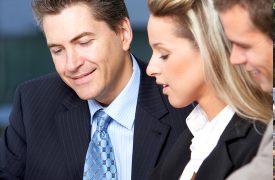 At Heaton Bennett Insurance, we pride ourselves in effectively and efficiently evaluating your business insurance needs in Austin, Texas. Nobody knows your business better than you and nobody knows business insurance better than Heaton Bennett.
We take the time to research and investigate the unique challenges your particular industry may have for insurance concerns and then we develop a custom package that addresses your risks. We also look at other vulnerabilities your business may encounter according to your location, personnel, and even future plans.
Our thoroughly vetted collection of top-rated companies partner with local businesses and global providers to ensure your business continues running smoothly no matter what happens.
We are the Insurance Experts for your business in Austin, Texas
Austin's most commonly requested types of insurance are property, liability and workers' compensation. In general, property insurance covers damages to your business property; liability insurance covers damages to third parties; and workers' compensation insurance covers on-the-job injuries to your employees.
The majority of professional insurance types are optional, and some are only suggested for specific types of businesses. On the other hand, just because these types of coverage are not required by law, a property and casualty insurance policy is highly recommended for all business owners as these kinds of coverage allow you to focus on running your business and not spend time worry about exposing yourself or your company to unnecessary risk.