Renee Heidemann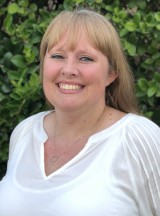 Email
-
Operations Manager
- (Direct: 512-354-7174)
Renee was born in Arkansas but was raised a Texan. She has lived in the Austin area for almost 40 years. She has been in the insurance industry since 2006 and enjoys providing clients with the knowledge to make good insurance decisions. She has experience with managing and leading a team of customer service driven individuals to set and reach goals for higher standards.
Renee doesn't spend much time alone. When she's not at work, you'll find her at home cooking, cleaning, refereeing and chauffeuring three of her four children. She recently welcomed her first granddaughter into the family, so you can imagine her heart is pretty full.
Renee believes in hard work, dedication, honesty and that sometimes the right side of the road is the wrong side. At the end of the day, it's all about doing the right thing and having fun!