Renee Heidemann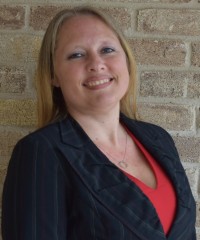 Email
-
Operations Manager
- (Direct: 512-354-7174)
Renee was born in Arkansas but was raised a Texan. She has lived in the Austin area for more than 30 years. She comes to the Heaton Bennett Team with seven years of insurance experience and enjoys providing clients with knowledge to made good insurance decisions. She has experience with managing and leading a team of customer service driven individuals to set and reach goals for higher standards.
Her hobbies include cooking, cleaning, refereeing and chauffeuring her four children, though she would like to pursue hobbies that involve more relaxation. Renee's children range in age from 6-18 years so you can imagine she stays pretty busy. They are all brilliant works of art molded primarily by their mother and possess strength, beauty, intelligence and sarcasm.
Renee believes in hard work, dedication, honesty and that sometimes the right side of the road is the wrong side. At the end of the day, it's all about doing the right thing and having fun!