Stacey Rial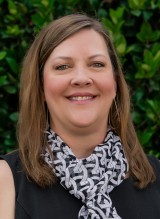 Email
-
Office Manager
- (Direct: 512-354-7175)
Stacey is a native Texan who grew up in the Dallas area. She moved to Austin in 1992 and has enjoyed watching Austin grow by leaps and bounds. Stacey is a graduate of Texas State University, where she received her BBA in marketing. Stacey has three grown daughters, Taylor, Shelby and Haley, as well as a yorkie named Jake. Prior to joining Heaton Bennett Insurance, Stacey worked in the Real Estate industry.
Stacey joined the Heaton Bennett Insurance Team as office manager and she loves experiencing all that the insurance industry has to offer.
Stacey is the director of financial operations and partner of Agent First Alliance, an insurance agency network/cluster headquartered in Austin, Texas.