Halen Butler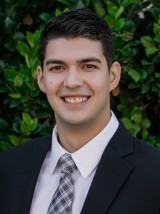 Email
-
Agent
- (Direct: 512-354-7182)
Halen is a native Texas and grew up in the north Houston area. He graduated from Texas State University with a Bachelor of Arts in Political Science in 2006. He played basketball at Spring Hill College in Mobile, Alabama before transferring back to Texas to complete his degree.
Before beginning his career in insurance, Halen worked in Texas politics for various agencies such as the Office of the Lt. Governor, Texas Senate, and the Texas House of Representatives.
In his spare time, Halen enjoys spending time with family and friends, hunting, fishing, or cheering on his favorite sports teams, the Rockets, Texans and Astros.